VoIP Services for Scottsdale & Phoenix Businesses
VoIP Solutions for Small Businesses
Collaboration and communication are two of the most important elements of a successful business. As such, you need technologies that make collaborating and communicating with each other easier. Voice over Internet Protocol or VoIP is the answer.
StratTech Solutions is one of the leading providers of VoIP solutions for small businesses in Scottsdale and the surrounding areas.
The firm offers VoIP and internet solutions for small businesses in Phoenix. With these services, you can equip your organization with a better and more affordable communication option. From fax to group calls, get the communication solution you need with VoIP for small businesses.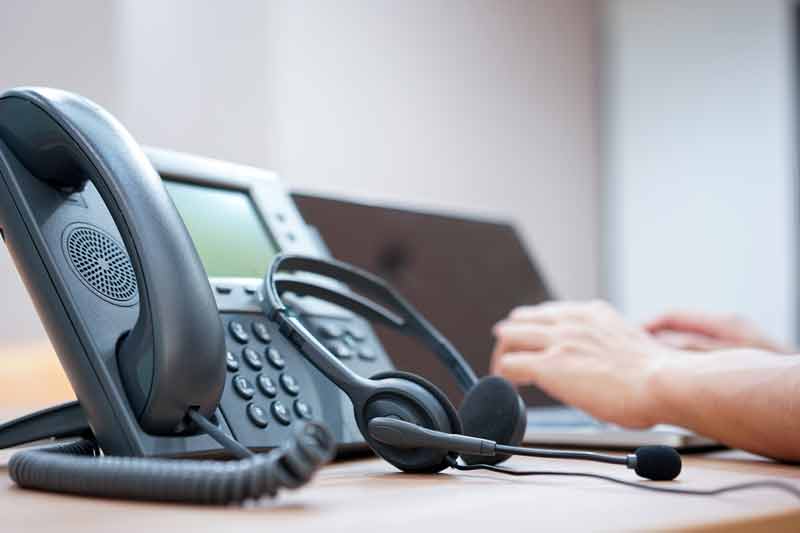 VOIP Services
With the most accurate VOIP and internet solutions in place, your small business can connect better, get more done and achieve voice and data cost-efficiency.
You can get all these and more with StratTech Solutions, a leading provider of VoIP services for small businesses in Phoenix.
The following are services that we provide:
Services Offered
Setup and Installation of New System. StratTech Solutions technicians visit your office and install the VoIP system. From testing your network and internet connection to testing your newly installed VoIP lines, our team gets the job done without requiring your assistance and infringing on your operations.
Maintenance & Upgrade of Current System. If you have an existing VoIP system and want to upgrade, StratTech Solutions can provide the assistance you need. With this service, you can have the latest system that is fast, secure, and fits your changing business needs.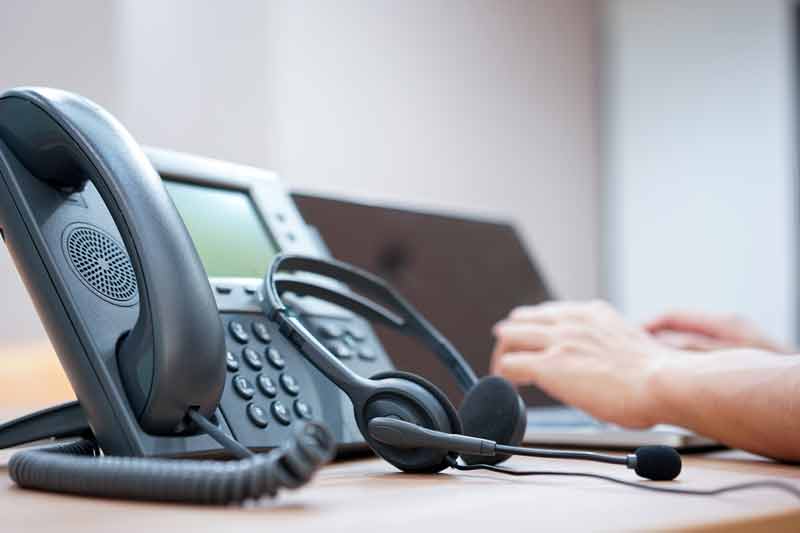 Benefits of VoIP for Businesses
Cost-Effective
Calls made through VoIP phone systems cost significantly lower than using traditional phone companies. It also cuts down costs for separate phone and data networks, as well as domestic and internal calls.
Multifunctional
More than making and receiving calls, VoIP systems incorporate other communication functions like video conferencing and instant messaging.
Secure
With standardized encryption protocols, VoIP offers a much more secure communication option than traditional analog telephones, keeping your calls and data safe.
What to Look for in VoIP Providers?
Plans and Pricing
When choosing a VoIP provider for your business, compare their plan inclusions and the price at which they offer them. Choose one that has the features you need and offers them at a fair price.
Security
Security is crucial for every cloud-based application, so choose a VoIP provider that has robust security accompanying their services.
Support Services
As with any product, the level of support you receive is crucial to how well your VoIP will function. When choosing a provider, find one that has measures in place to answer your queries succinctly and in a timely fashion.
Why Choose Us?
As a leading IT firm in Arizona, StratTech Solutions provides top-of-the-line VoIP solutions for small businesses.
With a focus on client satisfaction, cost-effectivity, and ease of use, our VoIP solutions make communication and collaboration better for organizations in Scottsdale and Phoenix.
Got a Question?
The StratTech Solutions team is ready to help! Fill out our contact form below and we'll get back to you shortly.
Learn About All Our Services!


Get Answers Today!
The team at StratTech Solutions is driven to develop strong relationships with our clients. Business owners appreciate our focus on developing technology strategies to achieve bottom-line business objectives. Technology leveraged correctly can have a positive impact on a business. If you haven't already, contact us and let's talk about a better future with technology in your company!
Office
7825 E. Gelding Dr. Suite #104
Scottsdale, AZ 85260
Hours
M-F: 7:30am - 6pm
S-S: Closed