In 2020, the VoIP market made $82,560,000 and is projected to grow to $102,480,000 by the end of 2026.
While using a regular phone line may appear to be a good option, this data shows that many businesses recognize the value of alternative options, including VoIP services. Making quick and easy international and local calls has become possible for many businesses owing to the use of VoIP.
While landlines and VoIP services have certain similarities, numerous differences lead many businesses to prefer VoIP over the traditional phone. The two significant examples are the price of VoIP services and the flexibility they may provide.
StratTech Solutions list the advantages and why it's time for you to switch to VoIP-based systems. Read more in the sections below.
Why VoIP for Business Is a Good Idea
Cost Savings
Traditional phones can be quite costly. If you utilize them in a large organization, you may need to upgrade the hardware frequently, which might add to your costs. Fortunately, if you switch to VoIP, you won't have to worry about such things.
For example, conference calls are one of the many helpful functions that VoIP offers that regular phone systems do not. Furthermore, the software included with it may be used efficiently and quickly without requiring you to leave your desk.
Also, maintenance is required for traditional phone networks at least once a year. As a result, you're forced to deal with additional costs. However, there is no maintenance required if you choose VoIP services.
They are self-contained, with their servers and software, making them a far less expensive and superior solution for your company. The bottomline is businesses can save 50 to 75 percent on their phone rates by switching to VoIP. That's a substantial sum of money saved, which could be put to better use in other areas of your company.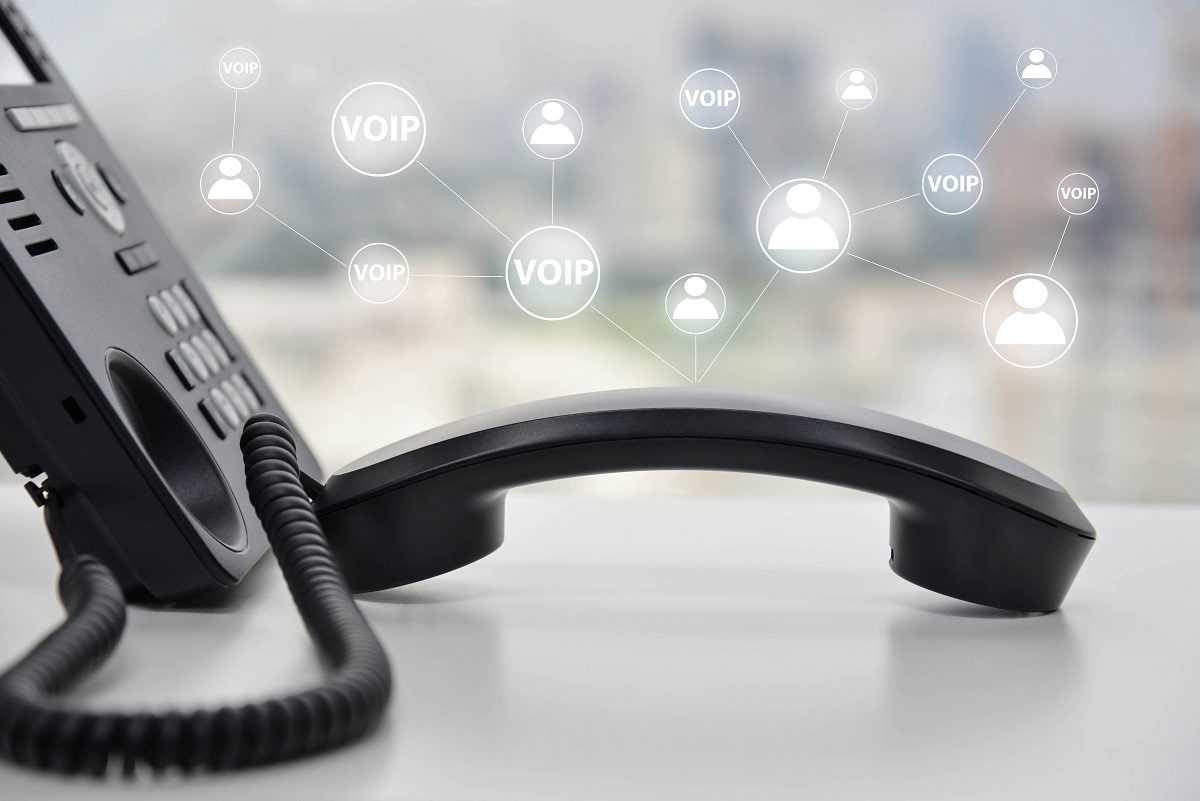 Multiple Features
Video conferencing, call forwarding, a virtual receptionist, and integration with various office software are all possible with VoIPs. They're more than just phones. VoIP systems are your business partners. Their diverse set of functions boost communication efficiency and convenience.
StratTech Solutions, a top provider of VoIP services for small businesses in Phoenix, can provide you with all of these amazing features.
Reliable
The majority of companies who terminate VOIP services claim that the systems are unreliable. In truth, any unreliability caused by VOIPs is due to inadequate internet connections. VOIPs can be available 99.99 percent of the time if your office has fast and stable internet connections.
If your internet service provider is unreliable, you should have a mobile LTE connection as a backup. The systems will be more reliable. It's only a temporary fix, but it allows you to make and receive phone calls even if your internet connection is down.
Many VoIP service providers also do not require you to sign an annual commitment. You pay monthly so that you may easily cancel your contracts if you find their services to be unreliable.
Ready to Switch?
Employees can be a part of a unified communication system no matter where they are using VoIP services. It also allows business owners and office administrators to save their expenses by eliminating the need for equipment maintenance and repairs.
Consider converting to VoIP now if your firm still uses traditional phone services. StratTech Solutions provides organizations of all sizes with secure, cost-effective, and multifunctional VoIP system services.
Take advantage of the benefits of VoIP services today to increase your company's collaboration. Contact us!