When you're working away on business, you need a reliable communication system that will let you and your team stay in touch. Fortunately, there is a way for you to do this without the hassle of lugging around bulky gadgets and spending on extra call fees: Voice over Internet Protocol or VoIP.
A Fast and Efficient Communication System
Startups and medium-sized businesses have turned to VoIP phone service providers for business mobile communication services. This allows them to communicate with their teams effectively despite being in different locations. It's a quick and convenient way to call, message, and conduct meetings with your teams.
All-in-One Communication Tool that Goes Where You Go
Never miss a call or a message again no matter where you are. Staying in touch with your team is easy with a reliable cloud-based VoIP service. It's the fastest and most reliable mobile technology at your fingertips.
While the voice traffic for VoIP and mobile phone technology moves over cellular networks and the Internet, VoIP offers you more flexibility and security, especially the cloud-based VoIP service.
One of the benefits of cloud-based VoIP is true mobility. It allows you to use the service no matter where you are on the planet. Compared to on-premise VoIP technology, cloud-based VoIP resides in a secure data center in a remote location. This means you can make use of the service anywhere, as long as you're connected to the Internet.
Cloud-based VoIP doesn't require on-premise hardware installation. Unlike on-premise VoIP, the cloud-based option eliminates the purchase, maintenance, and repair costs involved when using hardware.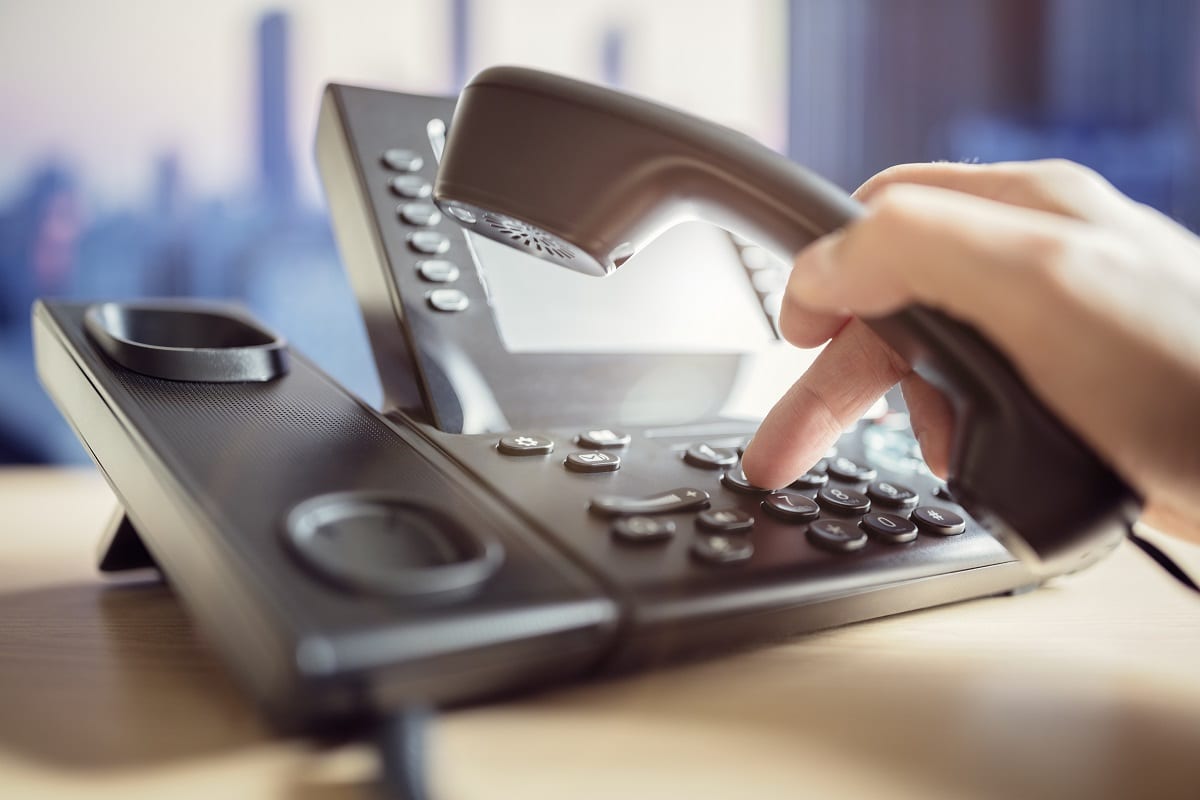 Lastly, cloud-based VoIP gives you the ability to extend your service to other mobile devices like your laptop, tablet, and mobile phone. You can make and receive calls without incurring local and international call fees that typically happen when using the regular mobile service.
You can send messages to your team and receive messages instantly, share files and images via chat, and even conduct virtual meetings when the need be. It makes communicating with your team more efficient and effective.
Why You Should Switch to Cloud-Based VoIP
With shelter-in-place and remote-work protocols, communicating with your team has become increasingly complicated. Cloud-based VoIP helps solve the issue of a lack of face-to-face interactions and ensures that you and your team are always in touch.
You can also integrate the service with your existing customer relationship management software. To maximize this feature, consider what you need at every growth stage of your business and map out what you'll need in the future. This way, you can choose a future-ready plan built with the technology that you'll need in the long run.
However, keep in mind that technology changes quickly and your current service will have newer capabilities in the next year or so. Consider your business' current needs and future needs carefully before deciding on the contract length. To truly enjoy your service, make sure you select a plan duration that will allow you to upgrade to the latest technology, as soon as possible.
To learn more about VoIP and our service plans, get in touch with us. We can discuss the best plan for your business today.