Businesses can save between 30 to 50 percent on phone bills from adapting a Voice over IP (VoIP) system. These savings come from getting rid of costly on-premise phone systems in favor of cloud-based VoIP.
Apart from lower phone bills, VoIP presents an array of benefits for businesses, including portability, higher scalability, and better call quality. So, if your company hasn't made the switch yet, now's the perfect opportunity to take advantage of a VoIP phone system's many benefits.
To help you further, we listed down the things to look for in a VoIP service provider.
Identify the gaps in your company's communication
Most VoIP service providers offer basic features like caller ID and call forwarding. But of course, you're switching to VoIP to take advantage of its other features. So look into your organization and identify what services you needh or those your previous phone system lacked.
Check each provider's VoIP features and inclusions
Once you know the gaps in communication within your organization, like the need for auto-attendant and call screening, you can use this knowledge to pick a provider that offers these features.
This is the part where you need to do as much research as you should. You may not find a provider that offers every single thing on your checklist. With thorough research, you can decide on what you want to prioritize and choose a VoIP provider that fits the bill.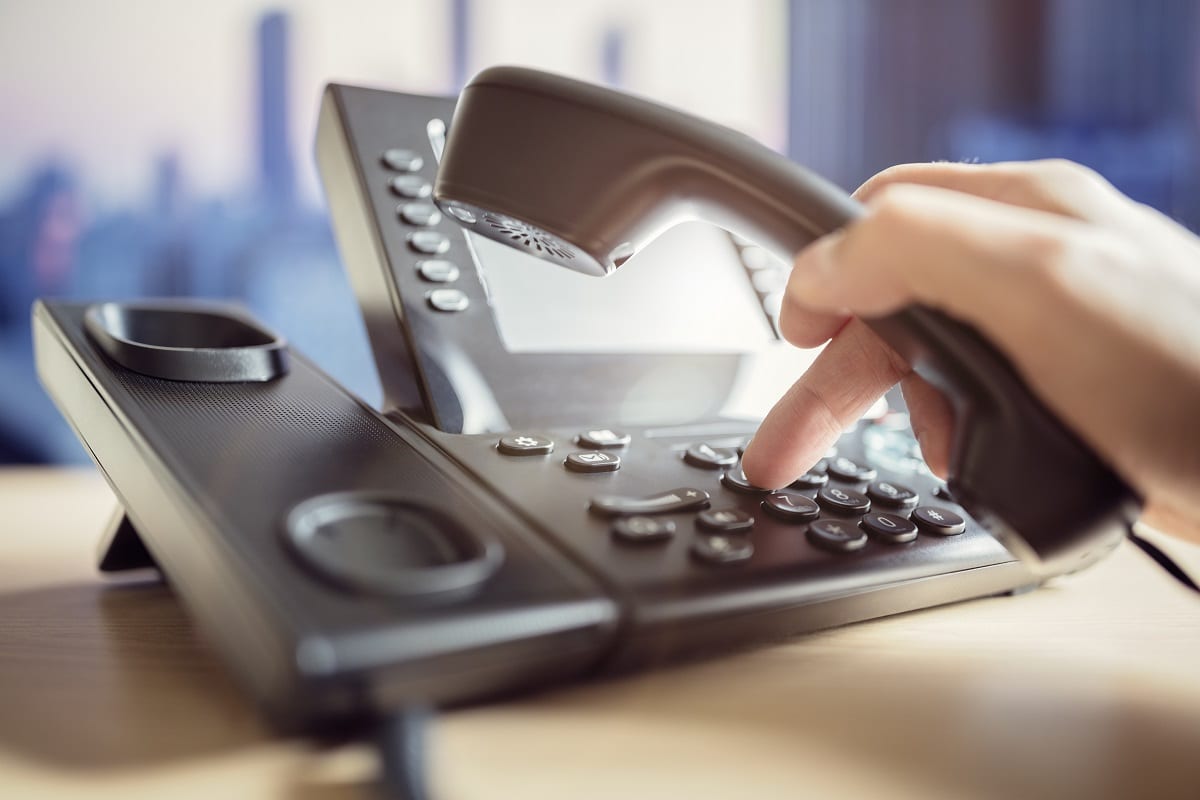 Compare plans and pricing
Another huge consideration and point of comparison between different VoIP providers is their pricing. We've established that VoIP is more affordable than traditional phone systems, but you want a provider that offers the maximum benefits at the most reasonable price.
So, look into the plans each provider offers. Do the features in the plans that they offer justify the price? Do some providers offer similar packages? Which of them has more reasonable pricing?
Remember why you wanted to switch to VoIP in the first place: cost savings and better call capabilities. They are why you must consider plans and pricing carefully.
Inquire about security
When looking into VoIP features, pay close attention to security. VoIP data passes through the internet via the cloud, which is a public platform.
Make sure your business communications remain private by partnering with VoIP providers that offer robust end-to-end encryption. This means security on the side of both call senders and receivers.
Apart from that, an ideal VoIP phone system has multi-factor authentication and other advanced security options.
Take customer support into consideration
Customer support for any service is important, but especially for first-time users. If this is your first use of a VoIP system, you might run into challenges. So, it pays to have a provider that is always available to offer troubleshooting and other support.
For this, you can read through client reviews and take note of testimonials about how each provider responds to customer support needs.
Get VoIP and Other IT Services
As a leading IT firm in AZ, StratTech Solutions offers cost-effective, secure, and multifunctional VoIP system services for businesses big and small. We focus on client satisfaction to provide you with the best communication tool with VoIP.
Apart from that, we also offer SEO, cloud, and managed IT services, so you have everything you need in one Phoenix IT firm.
Let's improve your organization's collaboration with VoIP today. Get in touch with us.